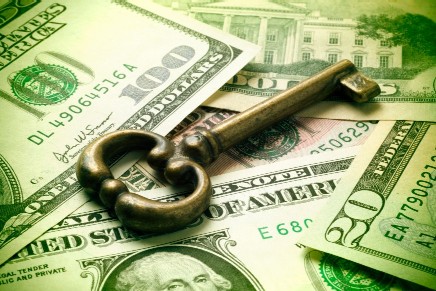 Here is the thing.
1. Being wealthy has little to do with having money however having money has a lot to do with being wealthy.
(You may need to re-read that statement a few times)
2. Most people who aren't wealthy, spend a lot of their time trying to get more money.
That is why they are not wealthy – and ultimately why they have no money.
(You may need to re-read that statement a few times)
Is this post giving you a sore head yet? For most people it will and the degree that it gives you a sore head is the degree that your way of looking at money, is different from those who are wealthy. If you have a sore head, I recommend reading on.
If you are like 99.99% of people on the planet you are focusing on the wrong thing. You probably have a lot of attention on getting more money, and the reason you are focused on having more money is that you want to be wealthier.
Being wealthy is a great thing. You just can't get there by focusing on money. It is not going to work. Like I said your attention is on the wrong thing.
This may not seem like good news but it is.
If you are on the wrong train you would want someone to tell you right?
All that time and effort trying to make money. It could be used much more valuably. I know. I have been there.
Wealthy people don't spend a lot of time focusing on money. The money they have is a measure of how good they are at the 'something else'. 
To find out what the 'something else' is will cost you.